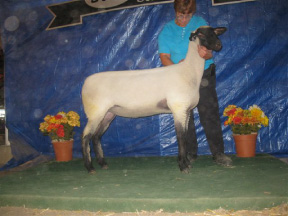 Click Photo for Larger Image
Our favorite fall ewe for the 2011 fairs ... FB 21102 tw RR sired by Fuller 07-08...she stood 1st at SD State Fair and 2nd at NEB state fair. She also raised an exceptional February ewe lamb. Our show ewes make very productive brood ewes.
---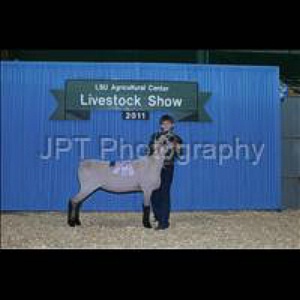 Josh Lessigne, Louisiana and his Res. Champion Hampshire ewe lamb FB 21021 RR.
---
---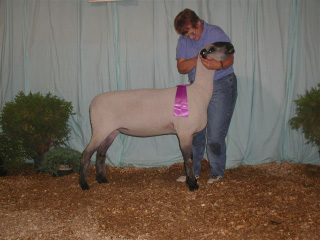 We call her Miss Nebraska, Champion ewe at Neb. State Fair and placed near the top all summer. She looks so good slick sheared...nothing to hide...a total package.
---
---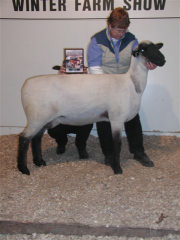 Champion Hampshire Ewe, Fuller 25001
Set sale record at 2007 Watertown Winter Farm Show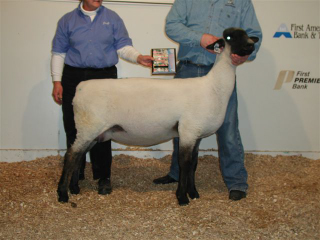 Grand Champion and High Selling Hampshire ewe at the 2006 Watertown Winter Farm show.
She was purchased by Moore Family Hampshires of White Lake, SD.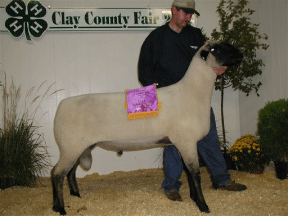 FB 23043 - "Linebacker"
"Linebacker" in 2004 as a yearling was Champion ram at Missouri State Fair and Clay County Fair in Iowa. Reserve Champion at Nebraska State Fair, Brown County Fair and Sioux Empire Fair.